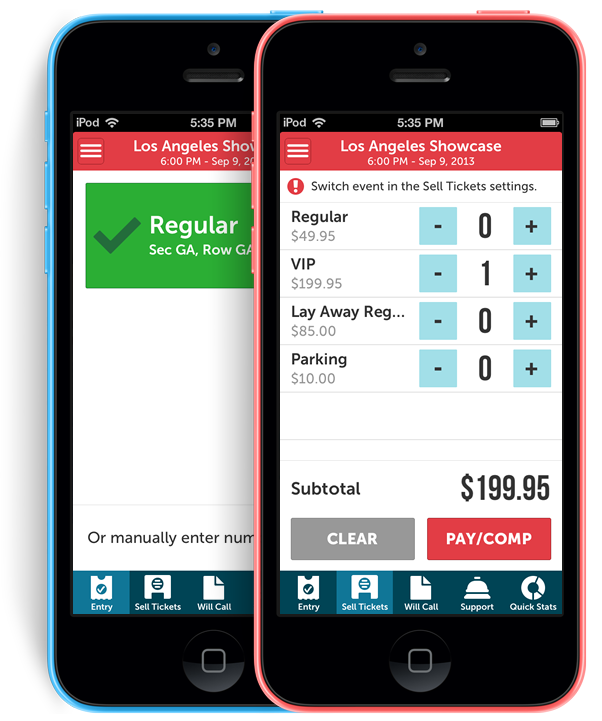 Flavorus Box Office App
The new Flavorus Box Office app allows event organizers to quickly and easily handle all their box office needs on the go. Sell and scan tickets, check stats, reissue orders and handle customer service all from your iPhone or iPod touch. This app is everything you need for a true mobile ticketing solution.
With the New Flavorus Box Office App, you can:
Scan or swipe ticket for a fast and seamless entry to your event.
Sell tickets to all of your active events to allow the flexibility of ticket sales on the go.
Swipe your customers credit card or look them up by name to easily pick up will call tickets.
Reissuing lost tickets, viewing ticket history, and handling refunds is a breeze.
Automatically track all your scanned and outstanding tickets to view at any time.